~The Application
[Basics]
Name;; Jamila
Age;; 16
Sex;;[If you say yes please, we`ll hate you.] Female
Why did you join?;; This Community seems neat.

[Interests]
Bands//Singers;;[The more, the better] JOJ, STP,Rob Zombie,Toadies,MSI,The Cure,Filter,Thrill Kill Kult,atari teenage riot, zeromancer,The Barkays,Lollipop Lust Kill,Tracy Bonham,Foo Fighters,The Strokes,Portishead,Jane's addiction,Snake River Conspiracy,VNV Nation,Alice in chains,Funkervoigt,Bjork,NIN,Wumpscut Schnieder TM,Miss kitten and the hacker,Radiohead,Duran Duran, R.E.M., Yeah Yeah yeahs,Led Zepplin, The Darkness, The Pixies, Ozma, Reggie and the Full Effect, Cursive, The Elected, My Chemical Romance, Hoobstank,The Rentals, Puffy AmiYumi, Ayumi Hamasaki, The Killers, Gwen Stefani, Porno Graffiti, Seal, Incubus, Goo Goo dolls..Um..DDR songs...J-pop/rock...Anime Music..Game Music..um thats all.

What are five things you like?;;
1] DDR
2] Cats
3] Drawing
4] Photography
5] Anime/Manga's

How about five things you dislike?;;
1] When I hear Pretty and/or Skinny Girls say stuff like "Omg, I'm so Fat" or "Omg, I'm so Ugly." When they really arn't. And they know it. It's just a freaking cry for attention. And It's annoying as F*ck
2] Mean people
3] Racial people
4] Static Cling in bed sheets
5] Annoying people

[Random]
1]Is there anybody that you think honestly deserves to die?;; [Who&why] No.

2]Are you artistic? If so, do you have anything you can show us?;; Yes..Um..let me see.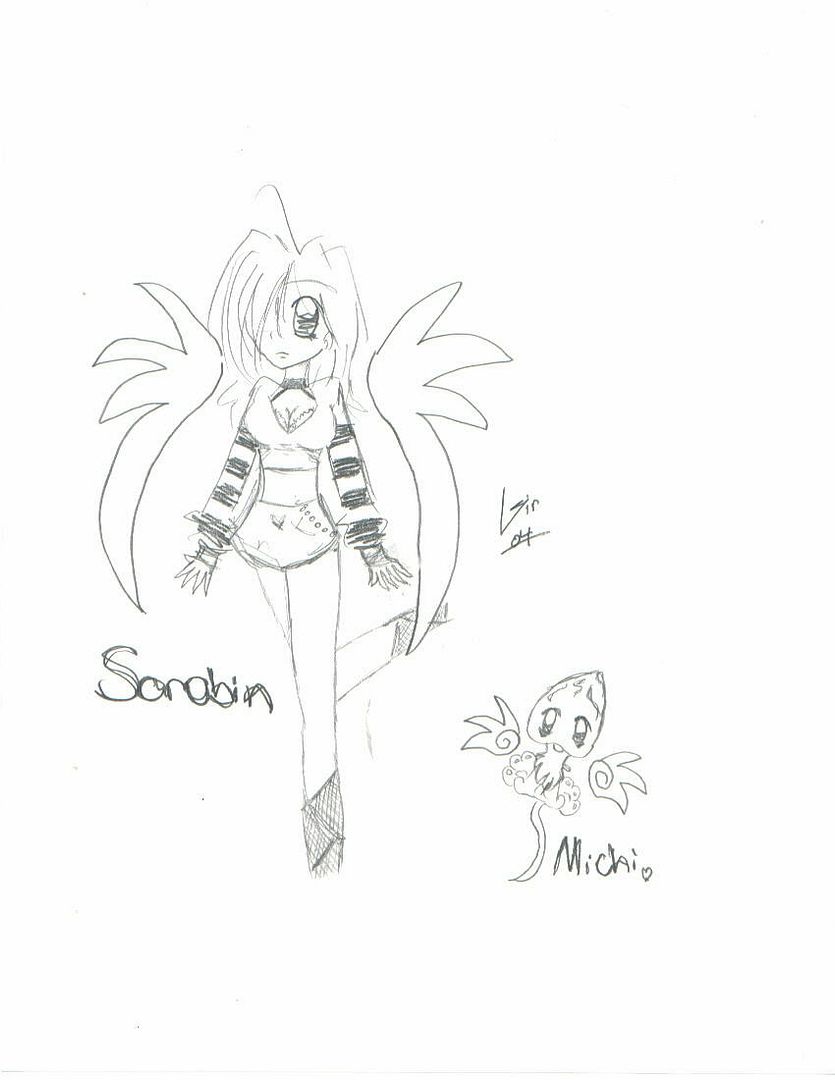 Crap I drew on my Art Page ^^;

My notebook inside Cover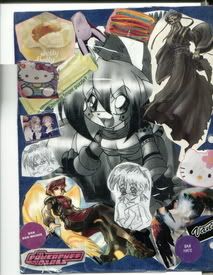 3]Is that cottage cheese?;; Yes, and i wouldn't have it any other way.

4]Where did you hear about us?;; I was Browsing Communities ^^;

5]Will you//can you make banners for this community?;; Yes I can. If asked.

Promote to at least one community or your journal on LJ, and show us the link[s].;; http://www.livejournal.com/users/spilt_pocky/

2+ Pictures;;
Only pictures i could Find of myself o_o'. Sorry you can't see my face very Well. I hate taking pictures of myself, so I rarely ever do ;_;